"Imprint" MACHIDA 2017
ARTIST, NAGASAWA TAKAHIRO
BREAKTHROUGH with FC MACHIDA ZELVIA!
Planned Exhibition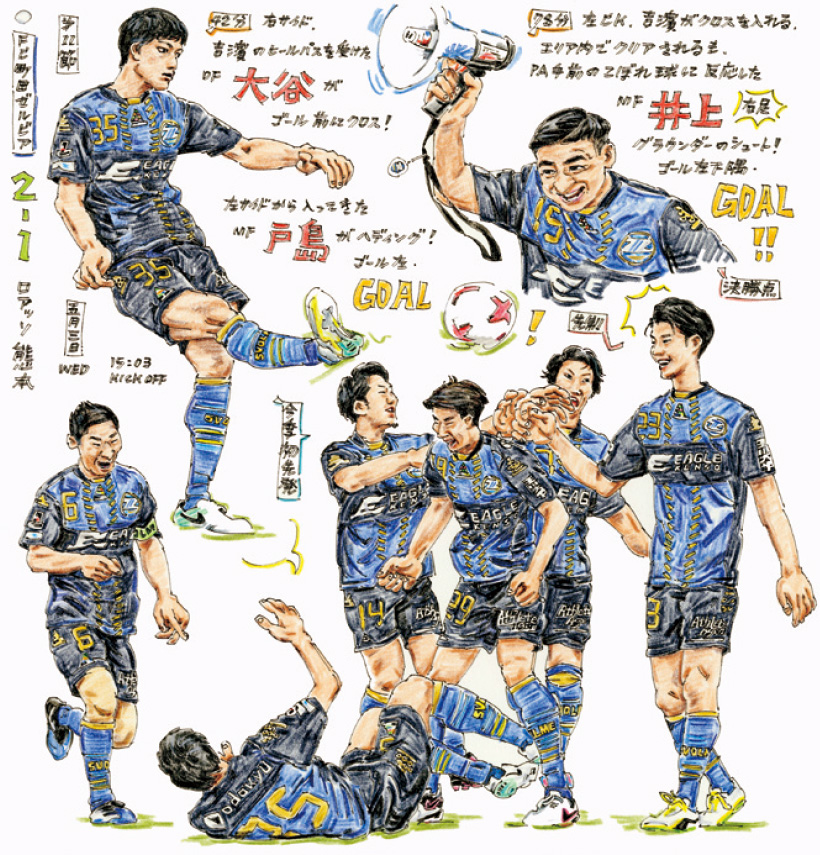 Drawings are a kind of support, and support becomes power!
The power of drawings connects people: The artist, Nagasawa Takahiro, comes to Machida City!
It sometimes takes courage to communicate your feelings to someone you support and admire. Nagasawa Takahiro's approach to his work is to draw those people to whom he wants to express his feelings in the forms of illustration and prints, and have them consider the drawing. If Nagasawa can receive encouraging messages from those he has illustrated, and they accept his work, it proves that the power of drawing can help him connect with people.

The exhibition features Nagasawa's footprints from college to date. It includes the "Ni Homeraretakute" (Want to Be Praised by)" series which was created through candid interviews with his favorite celebrities and the "Puro Yakyu Gaho (Professional Baseball Pictorial Report)" which covers all the games played by the teams he supports during the regular season. More than 200 works featuring famous celebrities who would not usually be depicted in art illustrated from his straightforward point of view will be displayed. Nagasawa will also share his new works featuring games played by the professional football club, "FC Machida Zelvia," during the 2017 season. These works are charged with his belief that "drawings are a kind of support, and support becomes power," and his unfailing love toward the team.
"Imprint" MACHIDA
"Imprint" MACHIDA is Tokyo 2020 Cultural Olympiad event in Machida city, held every year for the next four years until 2020. In this event, young artists will create print works, based on various materials gathered in Machida. The theme for this year is sports. Nagasawa Takahiro draws images of FC Machida Zelvia, a J2 League team, based in Machida, Tokyo.



Duration
Saturday, July 29 - Sunday, September 24




Closed
Mondays
(Open on Monday (national holiday), September 18; Closed on Tuesday, September 19)




Hours
Weekdays: 10:00-17:00 (visitors must enter by 16:30)
Saturdays, Sundays and national holidays: 10:00-17:30 (visitors must enter by 17:00)




Venue
Special Exhibition Room 2, Machida City Museum of Graphic Arts




Admission
General visitors: 600 (500) yen
College and high school students/Senior citizens 65 years old or older: 300 (200) yen
Free for junior high school students and younger
* The ticket is also good for "Biotope on Paper" (held concurrently at the museum)
* Free admission on Saturday, July 29 (the opening day)
* The fees shown in parentheses are for groups of 20 visitors or more
* Half price for visitors who bring a Physical Disability Certificate, Rehabilitation Certificate, or Mental Disability Certificate, and one person accompanying them




Organizer
Machida City Museum of Graphic Arts




Cooperation
FC Machida Zelvia(http://www.zelvia.co.jp/)




Sponsor
The Asahi Shimbun Foundation



Nagasawa Takahiro Profile
Classic Professional Baseball Created by Etching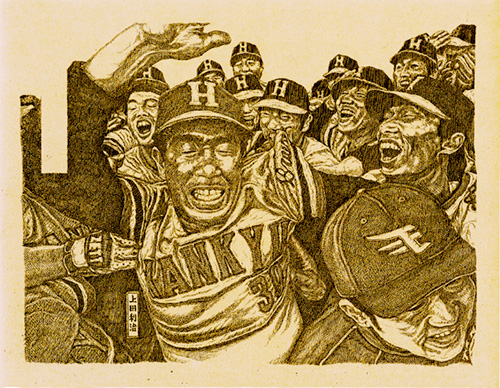 Want to Be Praised by My Favorite Celebrity!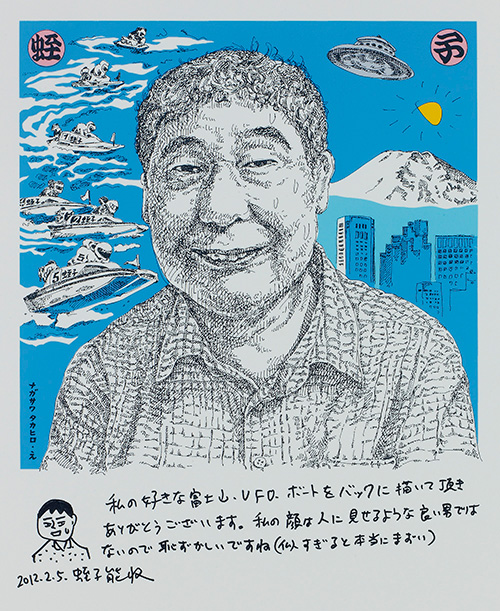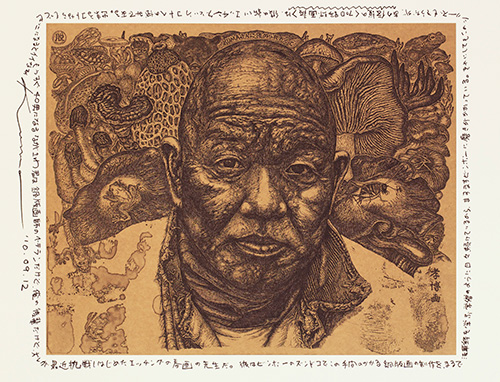 The "Want to Be Praised by" series is not just works of art. The series also includes communication between Nagasawa and those he drew. Enjoy a number of idiosyncratic portraits which Nagasawa created to express his admiration toward celebrities, and also to say goodbye to his shyness.
Check out the
"Want to Be Praised by" (Henshushitsu Okujo, 2016)
Want to Be a Professional Baseball Player!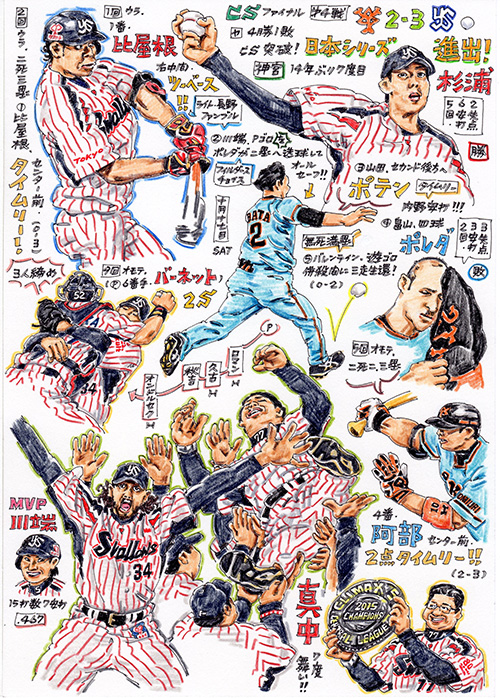 Breakthrough with FC Machida Zelvia!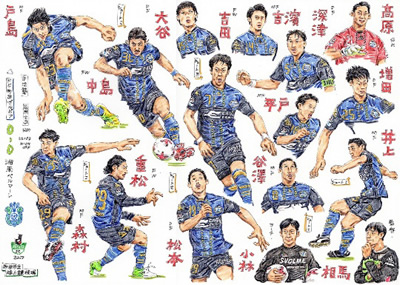 This year's theme is football. Nagasawa has been absorbed in drawing the games played by FC Machida Zelvia, a team belonging to the J2 League. Inspired by communication with the Zelvia players through his work, his new works, created in his new frontier, the city of Machida, are even more vibrant than ever!
Check out Nagasawa Takahiro's Machida life in his blog, entitled
"Illustrations of FC Machida Zelvia!"
on "Yurusupo" website.
New event information will be updated on the site's home page as it becomes available!
"Want to Be Praised by You"
The artist will draw your portrait on a copper plate at your request.
This event will take place in the Special Exhibition Room on the following dates and times: (Time scheduled: 13:00-17:00)

■Date:
Sundays of July 30, August 6, August 13, August 20, and August 27
"Connecting People through Printmaking"
Nagasawa Takahiro will talk about his production activities and print drawings from the "Want to Be Praised by You" event.

■Date and Time: Saturday, September 2, 13:30-16:00
■Venue: Atelier
*Free admission and observation. Admission may be restricted if the number of attendees reaches maximum capacity.
Gallery Talk
Special talk by artist
■ Sunday, August 20

Commentary by curator
■ Friday (national holiday), August 11 and Sunday, September 17

*Begins at 15:00 on both days (about 30 minutes)
Please come to the entrance of the Special Exhibition Room 2 with the ticket for the event.